The Surrogacy Process can be very overwhelming and confusing. The good news is your not alone! We at Southern Surrogacy are here to help you through the whole process. We have a team to explain and walk you through every step. 
But sometimes it's nice to see an overview of how the process will unfold.
Take a look at the graphic below to gain an understanding of the Surrogacy process for our  Gestational Carriers: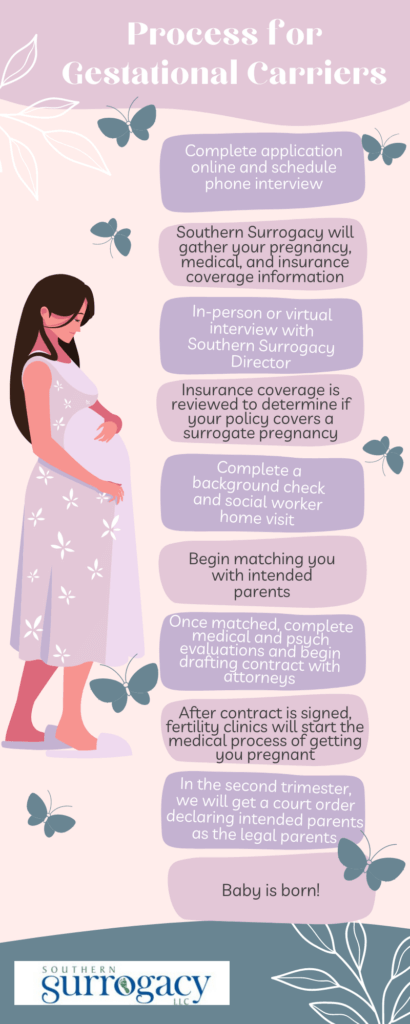 Keep in mind this graphic is just an overview. The process of Surrogacy is not a "one size fits all". There are multiple parties involved and laws to abide by so every scenario is different.
We hope you find this resource useful and reassuring, and we can't wait for you to start your journey!