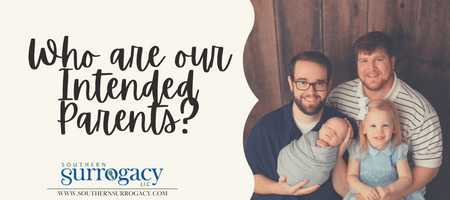 Surrogacy serves so many different types of couples. Some people use surrogacy as their last option, while others use it as their only option to starting (or expanding) their family.
We see all types of Intended Parents, but most of our IP's fall under these main categories:
Same-Sex Couples
Surrogacy allows same-sex male couples to have children that are biologically related to their parents. This is one of a few options for same-sex male couples to have children, but the only option for same-sex couples to have children that are genetically connected to their parents.
Fertility Warriors
Surrogacy allows couples who have battled Infertility, and have exhausted all other options to still have children. Some of our couples have spent years trying every-type of fertility treatment out there, but have unfortunately been unable to have a child.
Cancer Survivors
Couples that have battled through cancer, and are no longer able to carry their own pregnancy seek surrogacy to build their families. Battling cancer does not come without its effects, whether it's on the body or the mind. Surrogacy allows these warriors to still build their family, while not interrupting their own battles with cancer.
Medical Reasons
Some of our couples cannot carry a pregnancy due to medical reasons or complications from a previous birth. These couples seek surrogacy because they cannot continue using their own bodies, but still wish to build their own families. They need a surrogate to take the physical burden off their plates.
These are four of the many different types of intended parents looking for Surrogates. Despite their path to Surrogacy, they all seek one thing, a loving-giving-selfless women who will help make their family-building dreams comes true!
Want to meet some of our Intended Parents?
Apply to be a surrogate for Southern Surrogacy today!